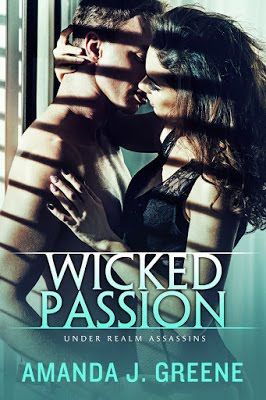 Date Published:
6/25/2019
James Stonewoll is an Elite Assassin for the Under Realm Syndicate—an expert hunter and merciless killer. As a former pirate, he thrives on danger, the more perilous the mission, the better and he can't resist his newest contract: eliminate a rebel shape-shifting magic thief that stalks the border of the Under Realm kidnapping and murdering innocent Others. But never did the centuries old vampire anticipate playing hero to a mythical temptress with luscious curves, tantalizing lips, and hypnotic eyes.
Captured and held prisoner, Katya Moro was trapped in a seemingly endless loop of unimaginable agony as her magic was slowly being torn from her soul. A gasp away from death, she is rescued by a sinful kiss and awakens in the strong arms of a powerful warrior whose roguish smile, sharp fangs, and intense strength unlock dormant instincts within her, an all-consuming madness that demands complete surrender.
Gazing down at her, James knew he had to kill her. Dark Magic Wielders, like the beautiful female he'd found, were a grave threat to human society and were not permitted to roam the mortal world. But Katya's smoky voice and sweet kisses stir a fierce hunger inside him. She is unpredictable, uncontrollable and wickedly seductive—his perfect kind of dangerous. To keep her safe, James will protect her from the magic thieves that hunt her and his fellow assassins until he can find a way to return Katya to her home in the Under Realm.
Can Katya's passion conquer the darkness within his soul?
My Thoughts
I really liked the balance that was present between these two characters.
James, wow, he is hot hot hot! That really came through the pages for me. I think his connection with Katya is undeniable.
We are given a novel that does not unravel predictably and will keep the reader guessing and enjoying the ride the whole way through.  The story itself was engaging and the romance added to that.
About the Author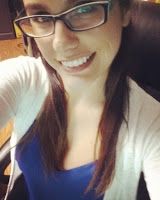 Amanda J. Greene is the author of the captivating Rulers of Darkness and enticing Under Realm Assassins series. Fans of Nalini Singh's, Gena Showalter, and J.R. Ward will fall in love with Ms. Greene's dangerously sexy heroes and strong, kick your teeth in heroines.
She lives in Southern California with her supportive military husband and their two fur babies—a sweet cocker spaniel and a rambunctious black mouth cur mix. Between working full time in higher education and family life, she finds time to write and create detailed worlds with exciting characters for her ravenous readers.
"Amanda's vampires are seriously sexy and I can't get enough!" – Kristina's Books & More