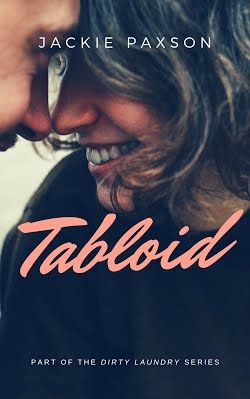 Romance with a splash of humor
1 gossip writer + 1 A-list movie star = 1 fake relationship…or does it?
After breaking a story that rocks Hollywood, Talia is the top gossip writer around. One night will put all of that into question. The writer becomes the story when she gets caught doing the walk of shame from A-lister Zee Jaxon's home.
To save both of their reputations he suggests a fake relationship. Pretending should be easy. It shouldn't mean the fake feelings become real. Accepting the real feelings means the lies they've told are even harder to hide.
When the truth comes out can their love survive or will everything just fade to black?
My Thoughts
I was completely immersed in this story from the get-go.
Jackie Paxson has great attention to detail and makes everything from the setting, to the characters feel very real. It makes for a wonderfully written and very authentic novel.
Paxson manages to take the reader through a barrage of other emotions besides the typical and they will find themselves submerged in the world and feeling every single thing that happens. The characters were charismatic and drew the reader in.
The comic relief is present in a subtle way, I enjoyed the wit an banter.
About the Author
Jackie is a single mom of a rambunctious boy and his dog, Cady.  She is an avid reader with a blog under the name of The Book Maven.  Reading has been a passion of hers from the time she could pick up a Sweet Valley High book.  Writing is a new adventure where she gets to curse, be clumsy and fall in love with every page.