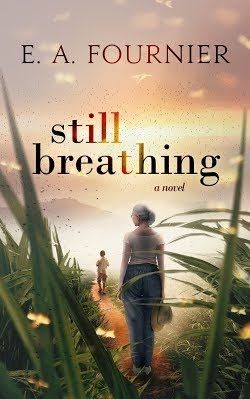 Date Published: 
November 17, 2018
Publisher: Acorn Publishing
Newly widowed and on the threshold of seventy, Lizzie Warton questions the value of her remaining years. Uncharacteristically, she decides for the first time in her life to do what she wants, instead of what everyone expects.
Against the wishes of family and friends, she sets out for Africa to work at a Ugandan middle school. When she lands at night in the Entebbe airport, her hosts are not there to meet her. Near panic, she hires a local taxi. The driver drugs her, steals everything, and dumps her limp body in a slum. Waking in the dark, she feels someone tugging off her shoes.
Without money, a passport, clothes, or medications, Lizzie is forced to start over and find a way to survive.
Soon she learns that nothing in Africa is as it appears. The grind of daily life in the third-world is beyond anything Lizzie imagined. Nevertheless, encouraged by budding friendships in surprising places, and against every sensible instinct she's ever developed, Lizzie's own personal search for meaning becomes the grand adventure of a lifetime.
Review
Gene Fournier's novel, Still Breathing, will have readers captivated by his main character.  Lizzie is such a real interpretation of a woman who has hit a low, and decided to take over her life. This is an inspiring story.
The characters are real and very well developed, they make it easy for you as the reader to be drawn into.
This novel was very easy to follow. There was something wonderful about how simple it was. I didn't have to overthink things.
I loved being a part of Lizzie's adventure of finding herself and what matters to her.
About the Author
Originally from South Minneapolis, Gene Fournier earned a BA in Philosophy & Literature from St. Louis University followed by a Masters in Film from USC. Gene is a member of the Writers Guild of America West (WGA) and worked as a screenwriter and editor in Hollywood, but sadly, he never got that big break.
Seeking a return to his roots after twelve years in California, he accepted a Director of Media position with a multinational company headquartered in the Midwest. For thirty years he wrote, directed, edited and distributed corporate video programs around the world, managed live presentations, and orchestrated the creative elements for national and international meetings.
Retired now, with his seven children grown, and a dozen grandchildren to distract him, Gene is finally able to write down the stories he's been carrying in his head all these years.